Does It Worth It to Use Solar Mounting Systems?
01-12-2022
Does it worth it to use solar mounting systems?
A solar power system uses energy from the sun to generate energy. A solar power system is put in place by a process called solar mounting systems. These systems are used to fix solar panels on different surfaces like roofs, ground, and large water bodies.
Different solar mounting systems depend on the type of solar power system to be installed and where it is being installed. Since solar power systems have become the main source of energy in many homes and commercial industries.
If you want to install a solar power system in your home or business and you are wondering which mounting system to use and if it is worth it, then worry no more. This article explains different solar mounting systems, their advantages, as well as the uses of a solar power system.
There are various types of solar mounting systems, let us have a look at a few of them.
1. Roof solar mounting systems
This is the most common solar mounting system used by homeowners and commercial industries. A roof solar mounting system is a system used to install solar panels on top of a roof. This system uses mounting structures that are usually made of aluminum or stainless steel.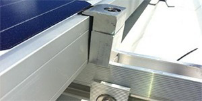 The mounting is done on either flat roofs or sloppy roofs. The installation process as well as the mounting structures can be slightly different depending on the roof that the panels are being mounted.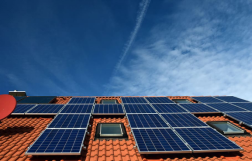 Advantages of roof solar mounting system
a. Easy installation
The roof solar mounting system has a very easy installation process. For instance, in ballasted foot roof mounts there is less need for drilling holes in the roof to install the panels. This reduces the labor needed and the amount of time required for installation.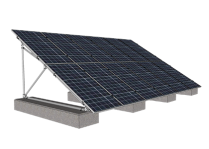 In the slopped roof mounting system, there is a rail-free system that reduces the process of installation since there is a minimum need for rails for mounting the panels. This system also uses less space.
There is the pitched-roof solar mounting system whose installation process is quick and easy. The reason is that this system comes with customized solutions. This saves time used in installing the solar panels making it so easy and fast.
B. Cost effective
The cost of solar installation with roof solar mounting is less expensive compared to other types of solar mounting systems. For example, with a rail-less system, the cost of buying rails is cut out. The same applies to the ballasted foot system and the pitched-roof system.
There is also the shared rail system where the number of rails used for the installation of panels is reduced. This is less expensive compared to the railed system.
3. Ground solar mounting system
A ground solar mounting system is a system used to mount solar panels on the ground. The ground is excavated then a concrete foundation is put in place to hold the solar system. The installers then fix vertical mechanical tubes to the base using bolts.
They then attach rails to the structure to hold the solar panels using middle and end clamps. The use of rails in this system is optional depending on the structural design considered for the system.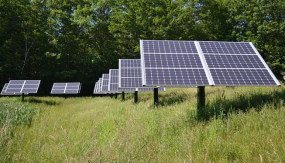 Advantages of ground solar mounting system
a. Easy cleaning and maintenance
The solar panels are easily accessible anytime compared to roof-mounted solar panels. This makes it easy for anyone to clean them in case of dirt. If the panels have snow on them and it is taking longer for them to melt away and expose the panel to the sun, it is easy for one to just clean it off.
In the scenario of a roof solar system, there might be the need for labor costs since if you are not able to climb up the roof for cleaning you might call experts to climb up and you will have to pay them.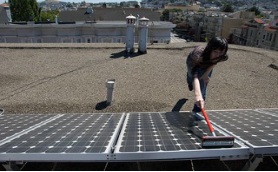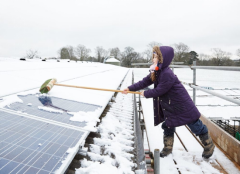 b. No roof re-alignment hustles
Unlike the roof solar mounting system, the ground solar mounting system is the best since we don't have to redo any old roof first before installing the panels. As long as the ground is available for solar mounting the engineers begin installing the solar power system.
This also makes the installation process much cheaper compared to the roof mounting system.
3. Floating solar mounting system
A floating solar mounting system is a system used to mount a solar power system on a large water body. The solar panels are installed on structures floating on the water's surface.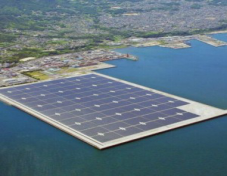 Advantages
A floating solar mounting system makes use of the unused water surface space to generate energy. Also, this system covers the water bodies, hence preventing water evaporation. It also saves on land space leaving it for other uses like farming and construction.
Different ways of using solar energy
The first benefit of the solar system is that it generates energy. Solar power is a great source of energy particularly for many residents around the world. The power from the sun is used in various ways in homes.
a. Electricity
Most appliances use electricity to function. Also, most tasks depend on electricity, for example working online requires electricity. Solar energy provides electricity that makes all these possible hence saving on electricity bills.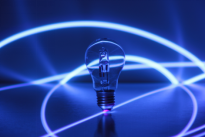 b. Heating water
Most homes use solar energy to heat the water with water heaters. The water is then used for different functions like bathing and cleaning utensils and clothes. They also heat the swimming pools. Since electricity costs are expensive, this helps reduce electricity expenses.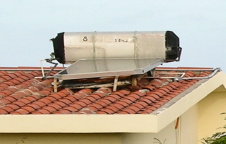 c. Lighting
This is one of the major uses of solar energy. Solar energy is used in many homes and even hotels for lighting. In houses, gardens, garages, and even security lights. This lighting is less expensive compared to electrical power.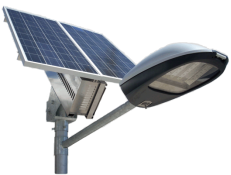 d. Charging batteries
Solar energy is also used to charge batteries that our devices use to function. Generally, there are many uses for solar energy both residential and industrial.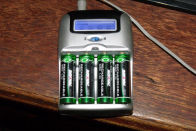 Conclusion
Solar power systems are worth investing in. The benefits that come with using solar energy are exciting. The best thing is to know the type of solar power system you wish to have and then determine the type of solar mounting system to use.