How To Choose A Cost-Effective Roof Solar Panel System
23-03-2022
We are living in unprecedented times where global warming is becoming increasingly vivid and this is because of our misconduct on our natural resources. This has caused a lot of people to opt for solar energy in their homes or working places, people are also opting for solar energy because of the increasing cost of electricity. Although the initial buying and installation cost is high, this is usually paid off on the first 7 years of usage, after there you will start experiencing true cost less energy consumption which is also completely clean.
In this instance, if you decide to start using solar energy it is important to ensure you purchase the best quality product but at a good affordable price. In this article, we will try to explain how to generally pick a good solar panel for your use but also focus mainly on choosing a cost-effective solar panel system.
The power output of your whole solar system matters more than how big the solar panel system is or how many there are. Most solar panel systems have an area of around 1.6 square meters but this may be more or less depending on the different lengths, widths, or varying power output.
How much do solar panels cost?
A good quality solar panel system ranges in the following prices below:
Ø 3Kw for $3,500 - $5,000
Ø 5kW for $4,500 - $8,000
Ø 6.6kW for $5,000 - $9,000
Ø 10kW for $8,000 - $12,000
All the prices mentioned above vary, they increase with the increasing capacity of the solar panel system and all the prices include discounts and inducements. Without forgetting an obvious reference being, a very high price if you want the very best quality solar panel system. Also, the price increases if your installation has some unusual requirements to consider.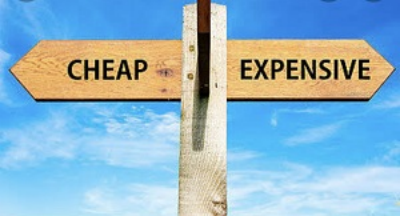 Our simple guide to affordable solar panels
Although the cost of solar panels has declined by roughly 80% in the last decade, which might also be due to increased demand and production so increase in market competition. This now means that increased customers looking for clean energy sources are flooding in the market looking for cheap and affordable solar panels.
One of the ways of getting cheap solar panels is getting free quotes from multiple companies that install solar panels and comparing their costs one by the other this should be done way before so that you have enough time to survey and you don't end up making a rash decision before you have fully checked all the possibilities.
But are cheap panels any good? As the saying goes cheap is expensive so if you will cut costs in purchasing you will probably run an extra cost in maintenance because most of them tend to be less durable and have a short life span. This is true in not only purchasing solar panel systems but also other purchases.
In that case, we should consider purchasing good quality solar panel system at a good price, standard i.e not too low or too high in other words as described in our title 'cost effective'.
Cheap Vs Affordable solar panels
v There are major differences between cheap and affordable solar panels, cheap is all about the price tag however affordability is more than just price labels its also about factors like warranty, the efficiency of the panel, and price per watt. Buying a cheap solar panel system is useless if it gets damaged and you have no warranty to replace it.
v The cost of the solar panel system is set by the producer and varies because of various factors from the cost of production to the expected life span of the solar panel.
v Polycrystalline solar panels tend to be cheaper than monocrystalline and this goes along with low quality as well.
v The cheapest way to get a solar panel is if you buy through a distributor and purchase in bulk.
v Trying to install solar panels on your own is also a good way to cut costs.
v Due to the increasing solar industry because of increasing demand, it is possible to find excellent options at a very affordable price almost 'cheap'.
Factors that make solar panels cheap, affordable, or expensive;
v Solar panel efficiency: Given the Solar panel efficiency increases, so does the energy on each solar cell's power output increase. Efficiency is a very important factor to consider and the higher the panel efficiency the more the cost for manufacturing in turn this increases the overall price, so the choice is yours
v Solar panel power: How many watts of energy the solar panel can produce at its maximum capacity is reflected by the solar power panel, if you want high-efficiency panels it is important to purchase fewer panels overall that have higher output, though the initial cost may be high you will get a better value over time.
v Solar panel warranty: As much as it looks too simple to be important, a warranty is a big factor when looking to purchase a solar panel system. The usual average life span of a solar panel system lies around 25 years of life warranties are important for reliable energy output. The panels can be affected by environmental factors like falling tree branches which might crack the panel, untreated water damage can corrode the system along with many other factors therefore it is important to have a warranty. If you only consider very cheap panels which usually have bad warranties you are bound to have an increased extra cost in case an issue happens to the solar panel system
v Solar panel quality: The cost of the solar panel system has everything to do with quality, in other words, the more expensive the solar panel system is can also be because of the increased quality of the solar panel system. However in the long run cheap panels get more expensive than good quality solar panels.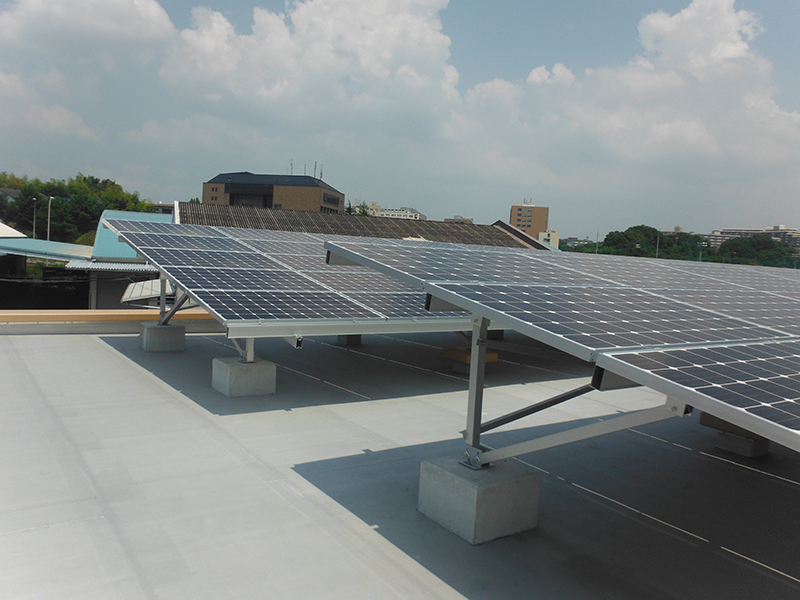 Photos showing installed solar panel systems in households.