Aluminum Ground Solar Mount Structures
Aluminum Ground Solar Mount Structures
Starwin

China

14days

30MW per month
Aluminum Ground Solar Mount Structures
East west direction adjustable solar aluminum ground Mounting systems china
ground mount solar systems use ground screws to dig into ground .

East West tilt mounting system is a exclusive design, it can install more solar panel in the same area, and higher energy production output.

Ground mount solar system is designed and optimized from long accumulated structures, designing experience & numerous practical installation cases. The stability and safety of the system is guaranteed. The lighter weight of Aluminum profiles enables the shipment and the installation more convenient and quicker.

The anodized profile keeps the whole system durable and elegant, which will also largely save the maintenance cost.
Workers only need to open, push and pull the pre-assembled parts to finish the most portion of the whole installation. The long holes on bases of legs also allows slight and flexible adjustment.
Starwin solar is one of solar racking system manufacturers in China
Ground Mounting Solar Panel Mount Structure System
made in china
OEM service is availble
Ground Mount Type
All Aluminum ground mount, carbon steel ground screws, etc
Material
Aluminum 6005-T5 and Q235 Carbon Steel screws
Components
Base, beam, aluminum rail, rail splice, mid clamp, end clamp, etc.
Install Site
Outside open site
Install Angle
0 to 60 degree
Wind Load
<60m/s
Snow Load
<1.4KN/m2
Surface Finish
Anodizing for aluminum material, hot dip galvanized for carbon steel
Foundation
Concrete, groung screw
Warranty
10 years on material, more than 25 years life service
For more details, please contact us directly.


ground mount solar system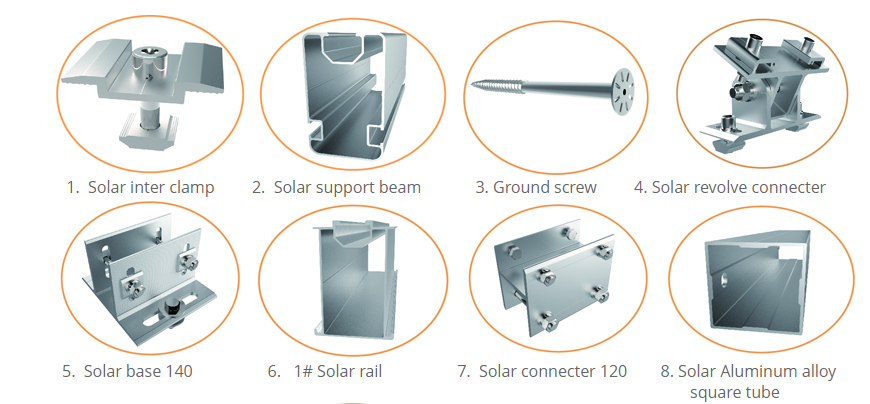 Safe and reliable
Rigorously tested structures to withstand extreme weather conditions
Guaranteed durability
Starwin Solar provides a 10-year guarantee on the service life of all components used.
Maximum life
Made of anodized aluminum AL6005-T5, lightweight and recyclable for use in solar buildings.
Easy installation
It can be easily and quickly fixed with only one tool, and comes with a large number of factory-assembled components, saving time and cost.
Projects' photos of the ground mout solar system: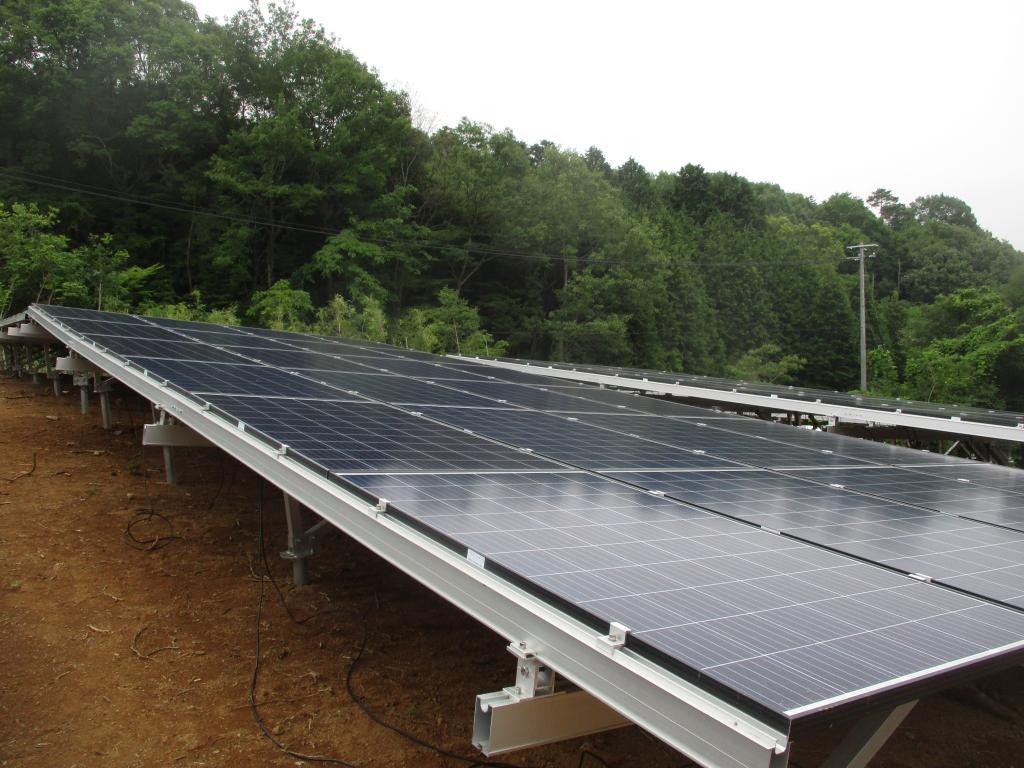 When you think of getting solar panels, you probably picture them on the roof of your house. That's where they always go, right?
Well, not necessarily. While rooftop installations are the most common way to install solar panels, they can actually be installed in many different ways and locations. Of the many alternatives, the most popular one is a ground-mounted setup structures.
ground mount solar racking system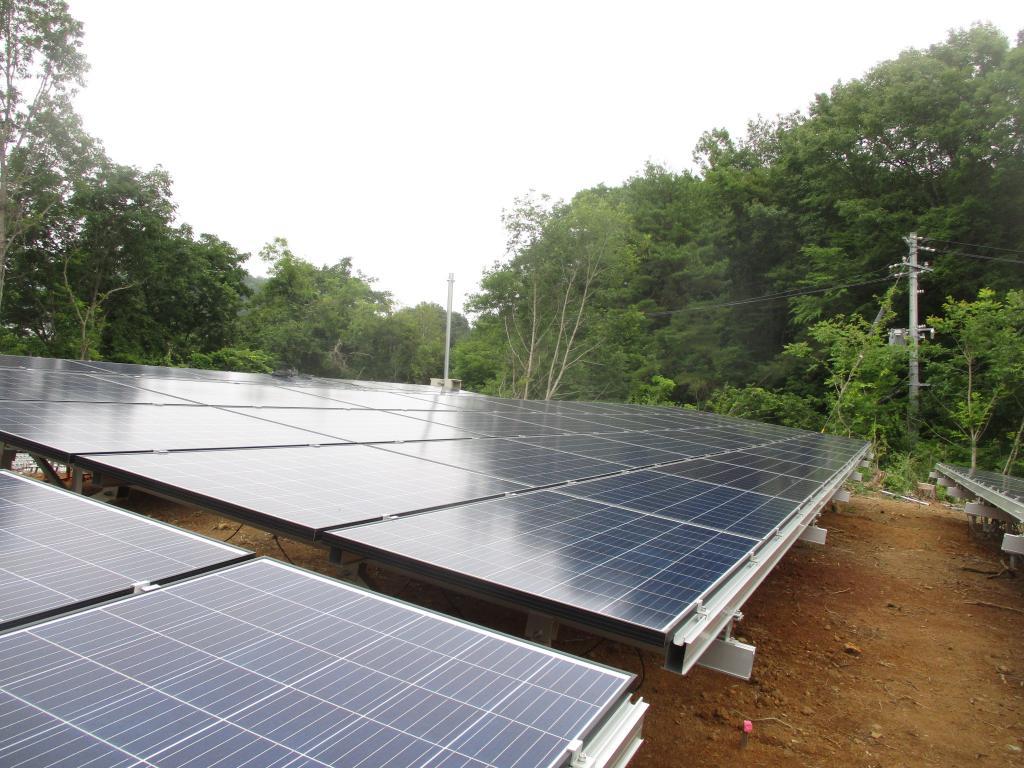 Aluminum ground mounted solar racking structure installed in Japan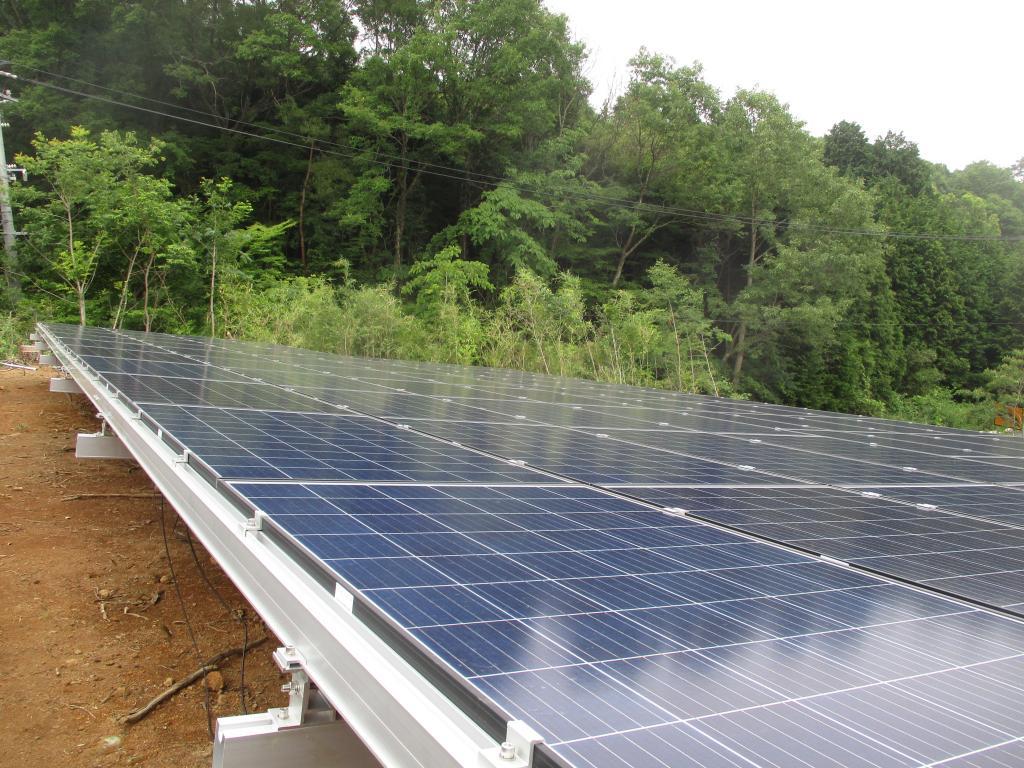 Solar panel ground mounting systems with solar fence in Japan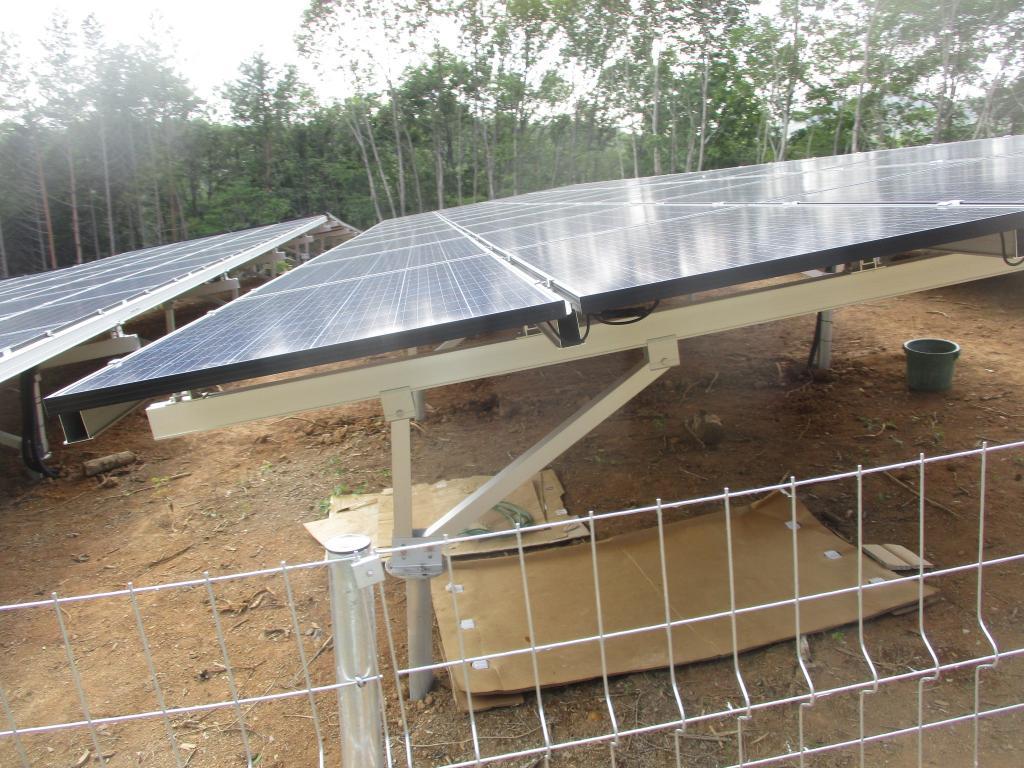 Neccessary information of ground mount solar racking system to design and quote :
1. Panel dimension: length, width and thickness?
2. Tilt angle?
3. Panel layout? How many panels in a column, how many panels in a row? How many solar panels in total?
4. Max wind speed on project site?
5. Max snow load on project site?
6. Ground clearance: the height from the bottom of solar panel to the ground?
7. Foundation: ground screw pile foundation or concrete foundation?
ground mount solar systems complete guides:


Can solar panels be mounted on the ground?
First, ground-mounted solar panel systems are very easy to place, because they can be located on open land. Most installers offer a ground mount option, and the cost of standard ground-mounted solar is comparable with a rooftop solar energy system installation .
How high should solar panels be off the ground?
solar panel ground supports mounting racks
If your system is being installed on flat ground the front row is usually installed at a height of 3' depending on the number of panels your system requires. We design with a 15-20 degree tilt so the back height of the solar panels ends up around 5' to 6'

How are solar panels attached to the ground?
Ground-mounted solar panels have
several metal poles secured in the ground
. A racking system attaches to these poles, holding the entire solar array above ground. Pole-mounted solar panels use one large post that suspends a solar array in the air.
What's the best angle for my solar panels?
The angle of your ground solar array is an important factor in maximizing your energy production. Depending on where you live, the best angle at which you should install solar panels will change. This is because it's based on the average position of the sun over your property .
Most solar arrays are installed at a tilt. In order to collect energy more efficiently, solar panels should be angled to face as close to the sun as possible. Photovoltaics produce power when the angle at which the sun's rays hit the panel surface (the "angle of incidence") is small, or when light strikes the panel as close to perpendicular as possible.
Starwin Solar is the provider of Ground Mount Solar System in China .
Any questions , please contact and get design and quote soon.